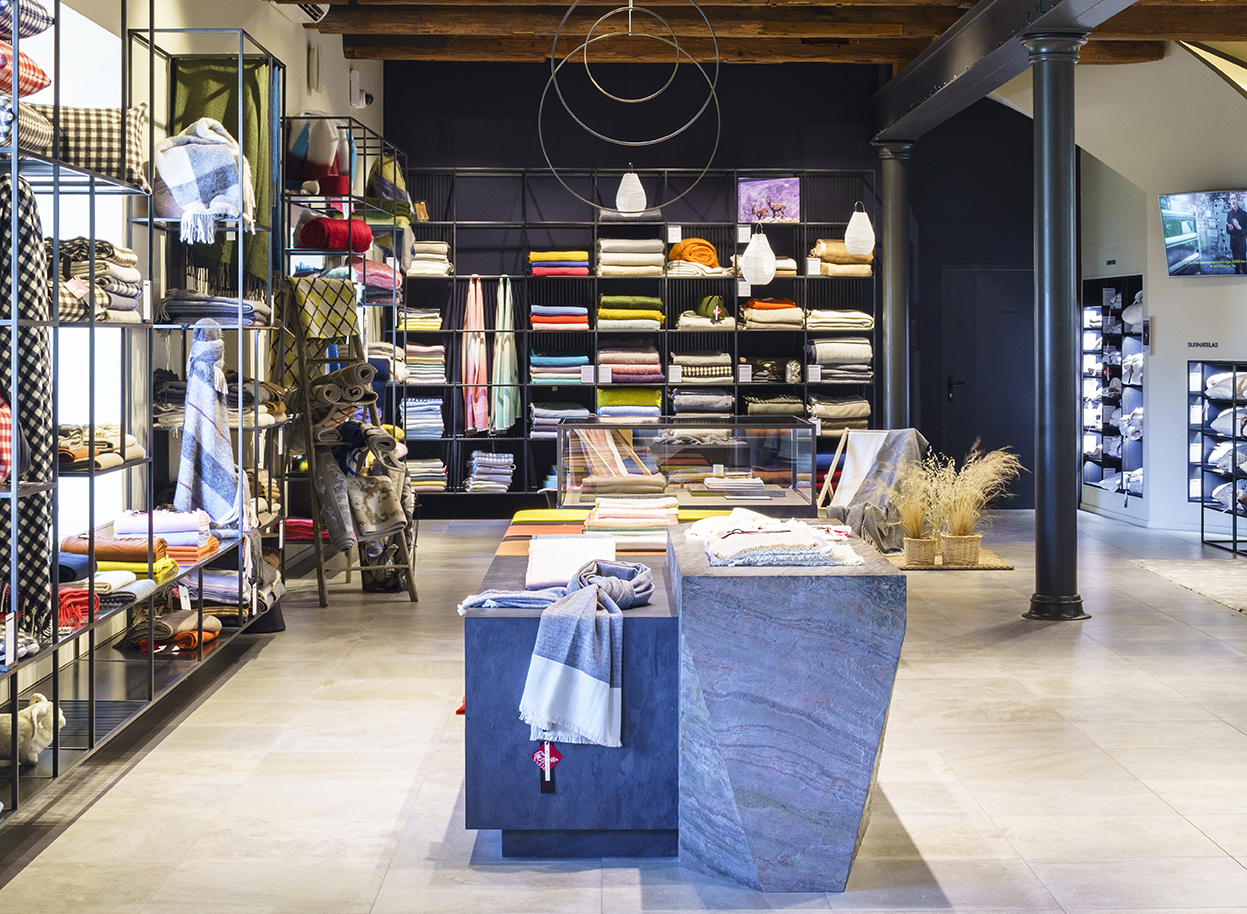 In our Boutique, fall in love with our shawls, scarves, throws, blankets, comforters, mattress toppers, floor cushions, Tapis d'Avignon rugs, and accessories... Since 1808, Brun de Vian-Tiran fabrics have surrounded you with their extreme softness.
En accès libre, la boutique de La Filaventure, d'une surface de 160m², est la première boutique officielle de la marque Brun de Vian-Tiran. C'est ainsi qu'après plus de deux siècles d'existence, les créations textiles de notre manufacture, réalisées à l'Isle-sur-la-Sorgue, rencontrent leur public.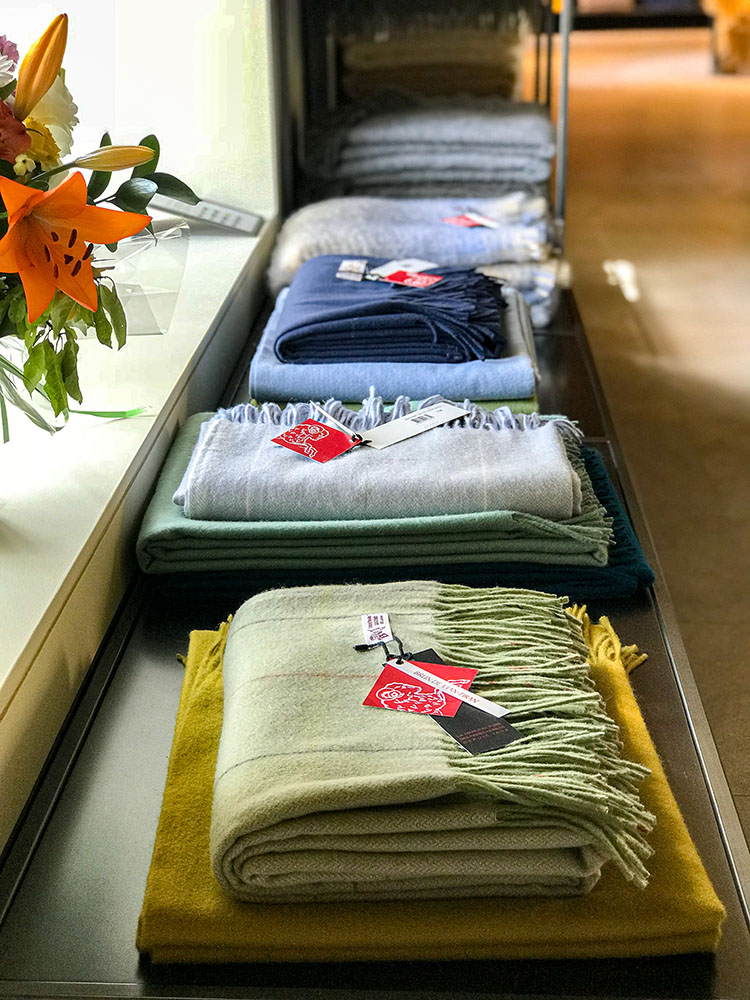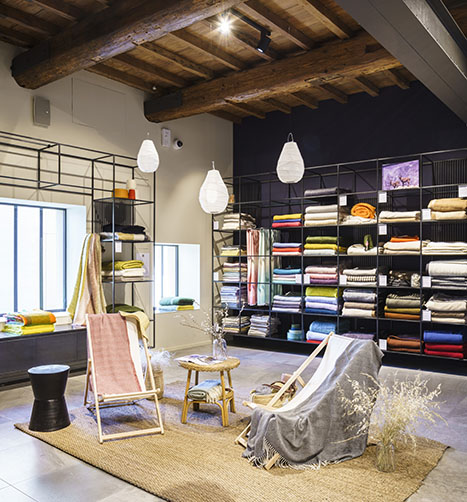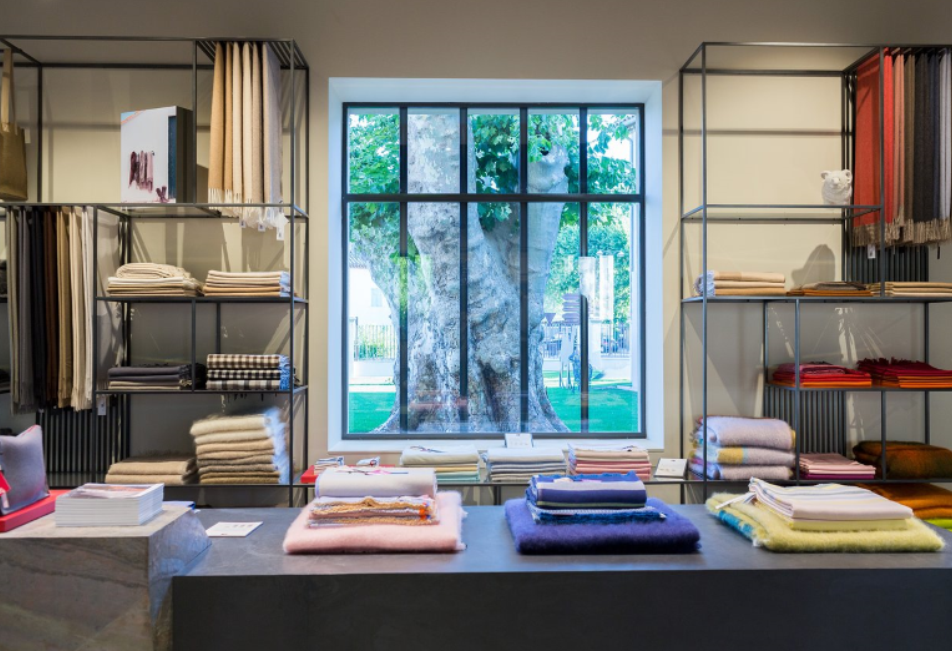 The setting for this meeting is full of history. It used to be a spinning workshop, and the industrial past can be seen in details such as the magnificent rafters, the machine-drive pulleys, or the mill weir on the Sorgue River just outside, visible through the windows.
The transformation of this space into a boutique was entrusted to the Bayadères agency, specialists in high know-how brands. A team was assembled: architect, designer and specialists in home and decoration marketing.
The materials chosen - ceramics, and slabs of schist and of slate - create a superb contrast with the softness and colours of our fabrics. The Brun de Vian-Tiran Boutique is a true designer's masterpiece, full of elegance, and a pleasure to visit.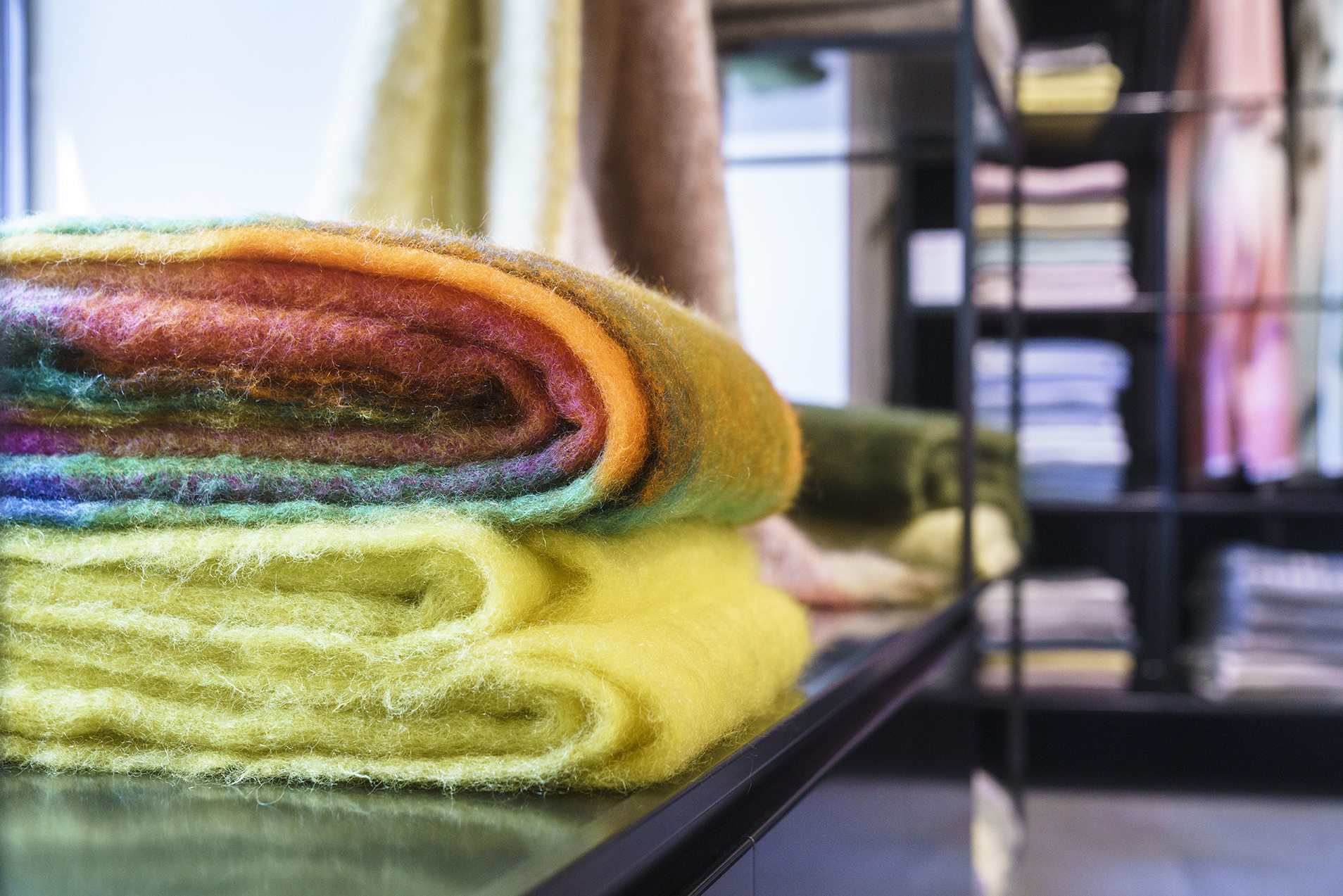 THE BOUTIQUE'S THREE SPACES
NIGHT
Surrounding and protecting you
Our blankets, comforters, pillows, and mattress toppers are made from the finest natural materials: Merinos d'Arles Antique® wool, alpaca, mohair, camel, linen, cashmere... the ideal companions for your nights. These natural fibres ensure the healthy regulation of your immediate environment while you sleep.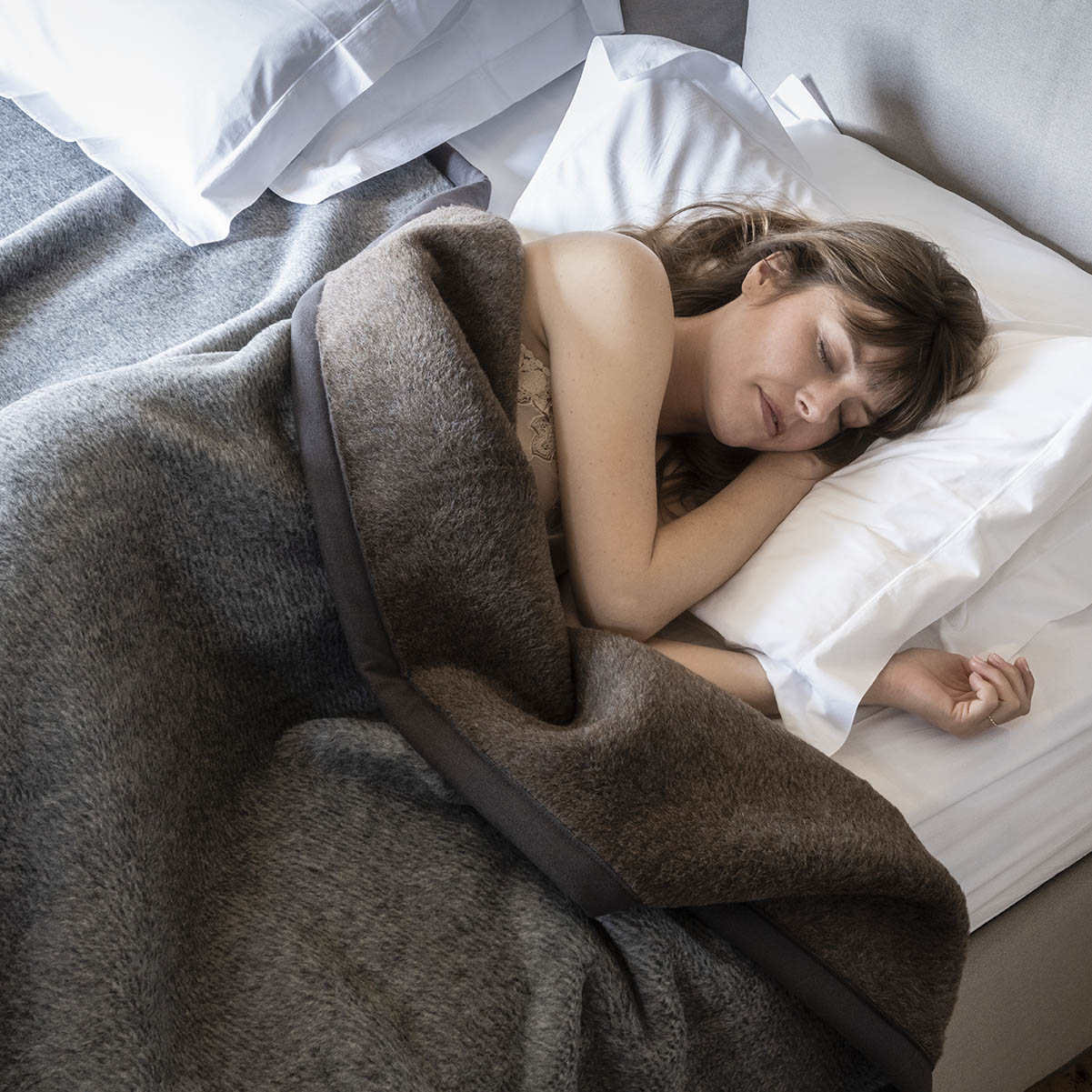 Surround yourself with their softness for a revitalizing sleep. Short or long fibres, shiny or matt, natural shades or in classical or fashionable colours, let yourself be tempted by the fleece which will be most in harmony with your bedroom.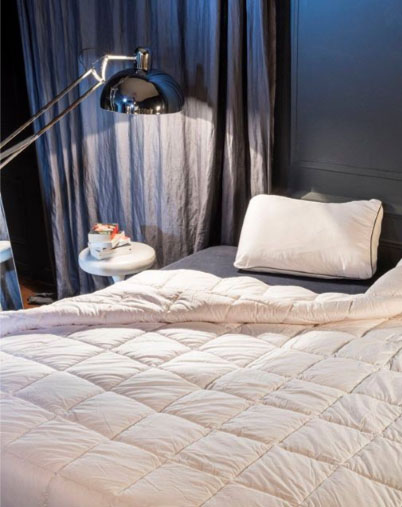 DECORATION
Bring out the soul of your home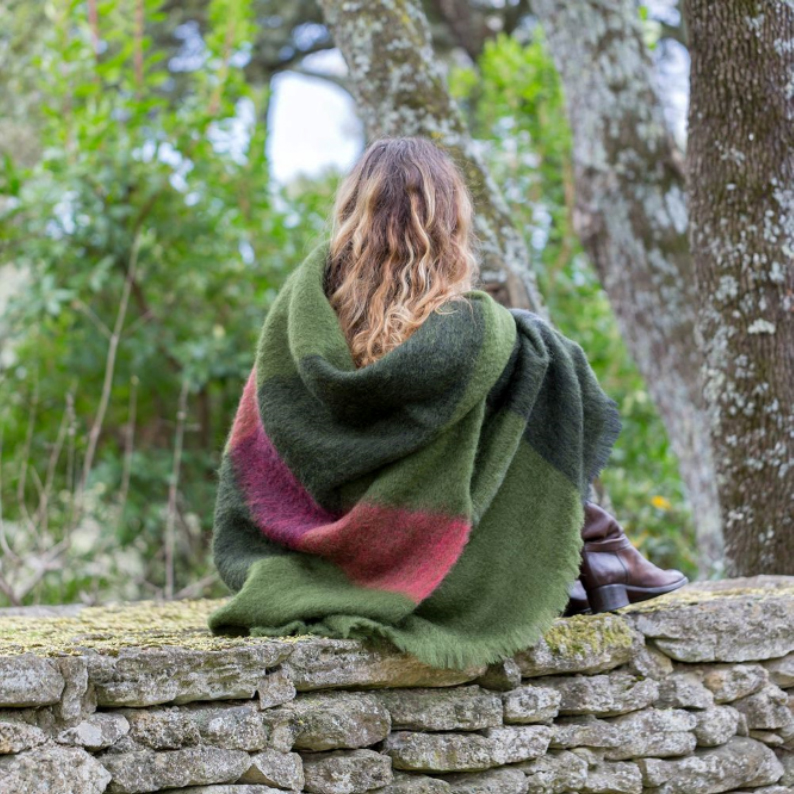 Merino, Mohair, Alpaca, Cashmere, Baby Llama…Nature has inspired very special creations, eager to meet you and to be chosen as your companions for deeply relaxing moments.
A throw is more than just a decorative item, it is a companion. Whether you are stretched out on your couch, cuddled in your favourite armchair, or outside enjoying a hot tea on a chilly morning, it is there to provide softness and comforting warmth.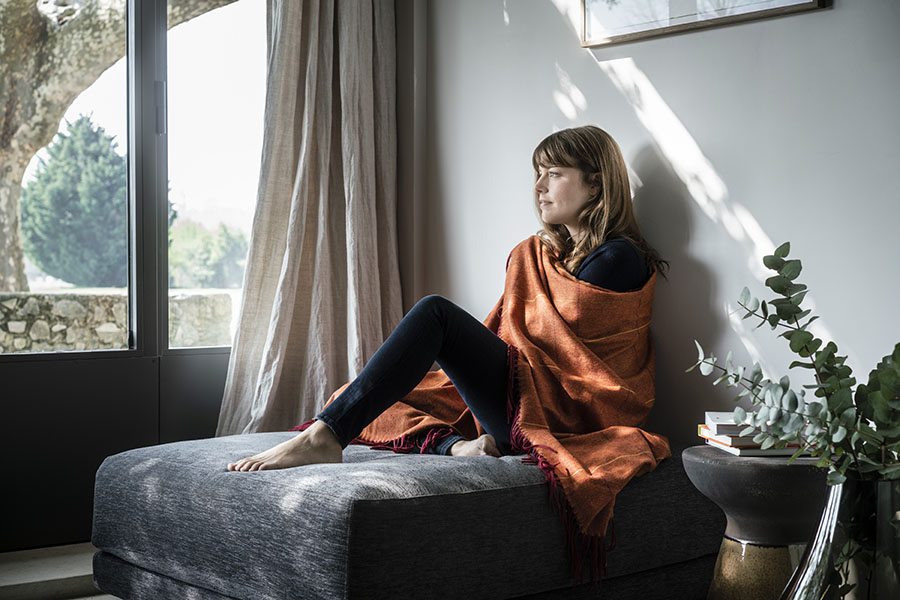 FASHION
Surrounding you with softness throughout the day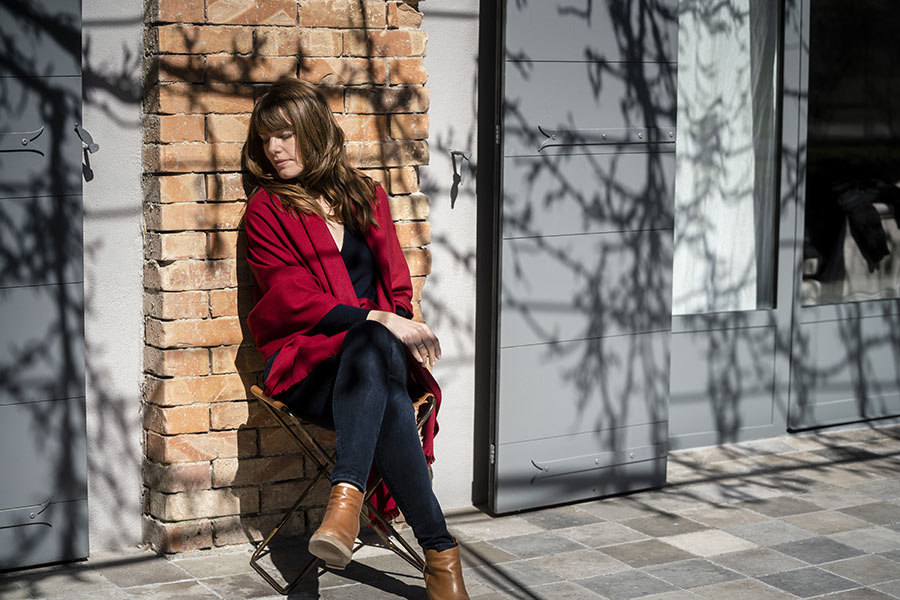 Not only superbly soft and warm, our fashion items for him or for her are also totally elegant and refined. Just reach out your hand - for an unparalleled feeling of gentle, natural wellbeing.
VISIT OUR ON-LINE BOUTIQUE
Shawl, scarf, bag, purse... nothing could be more comforting than being surrounded by Brun de Vian-Tiran fabrics...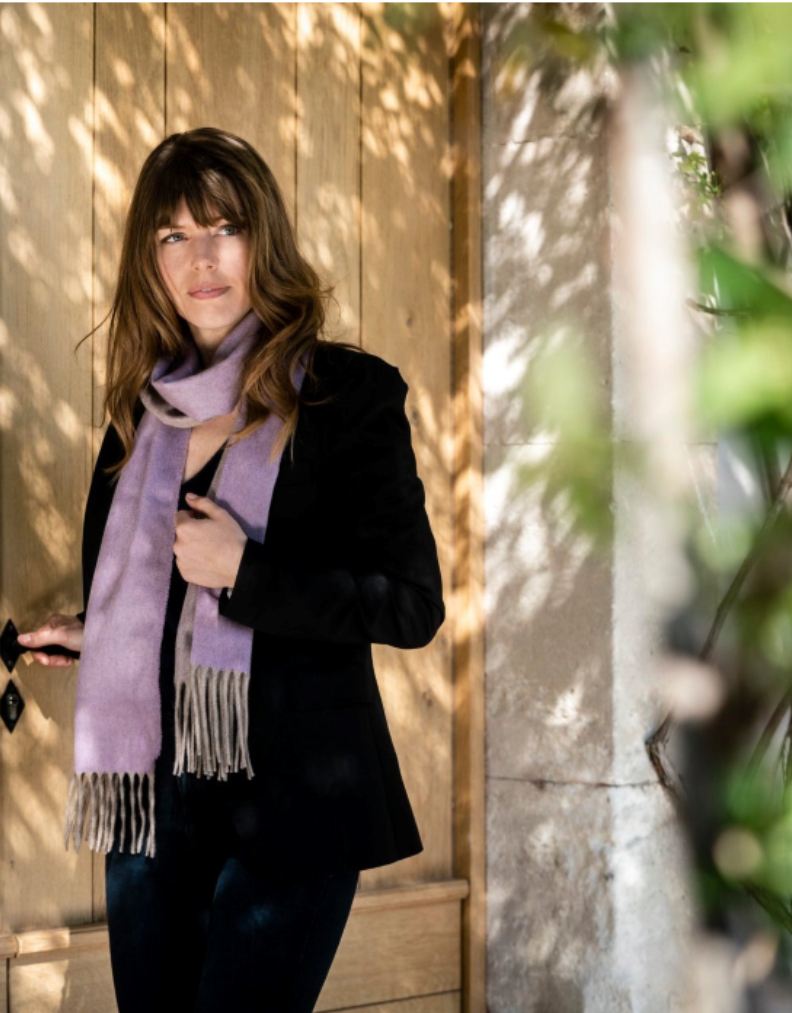 Our Boutique also displays useful souvenirs, such as pillow sprays, notebooks, pencils, key rings...
Subscribe right away
to our Newsletter