Merinos d'Arles Antique - Exhibition
10 July 2020

-

31 December 2020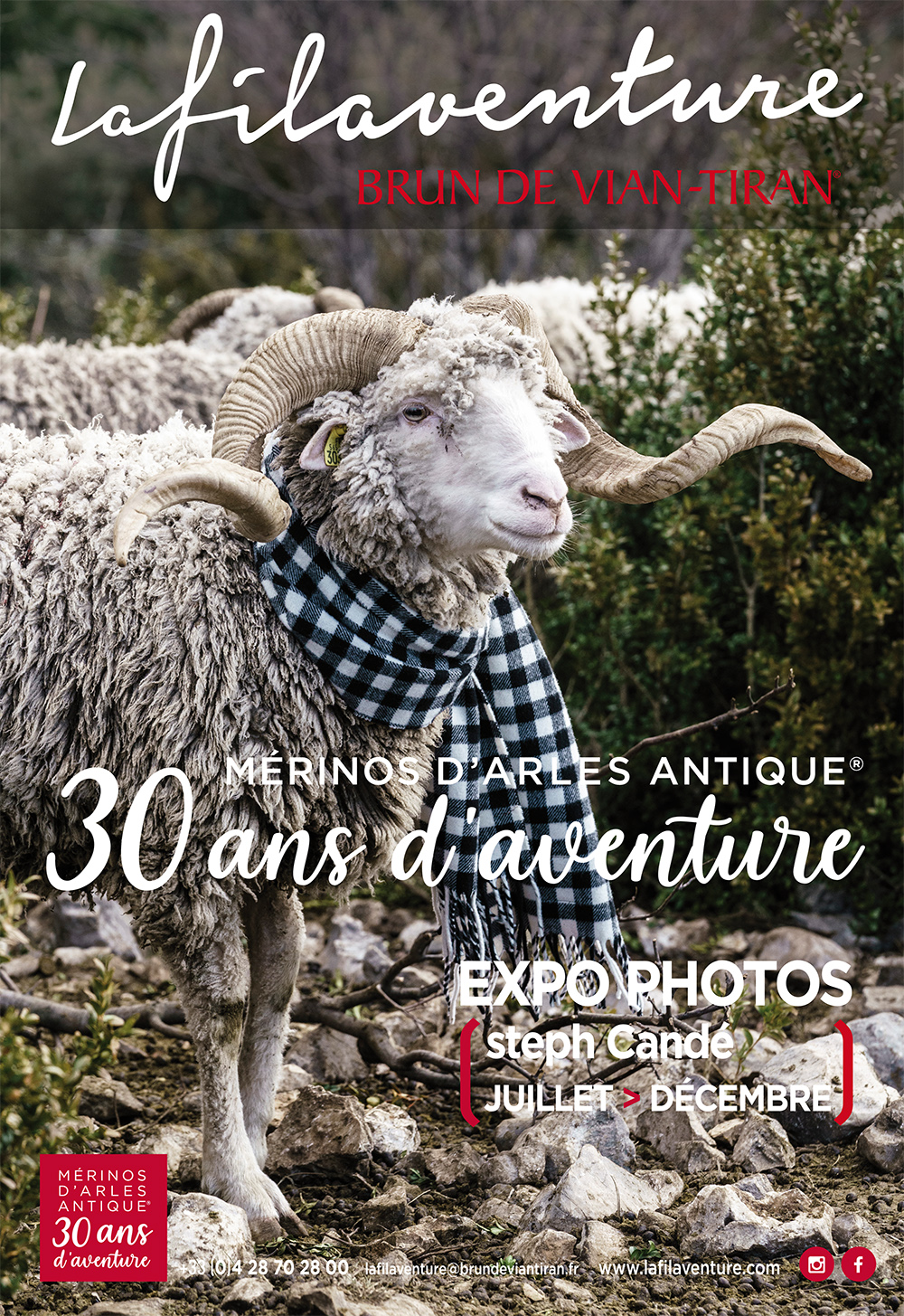 Merinos d'Arles Antique - Exhibition
Merinos d'Arles Antique - exhibition®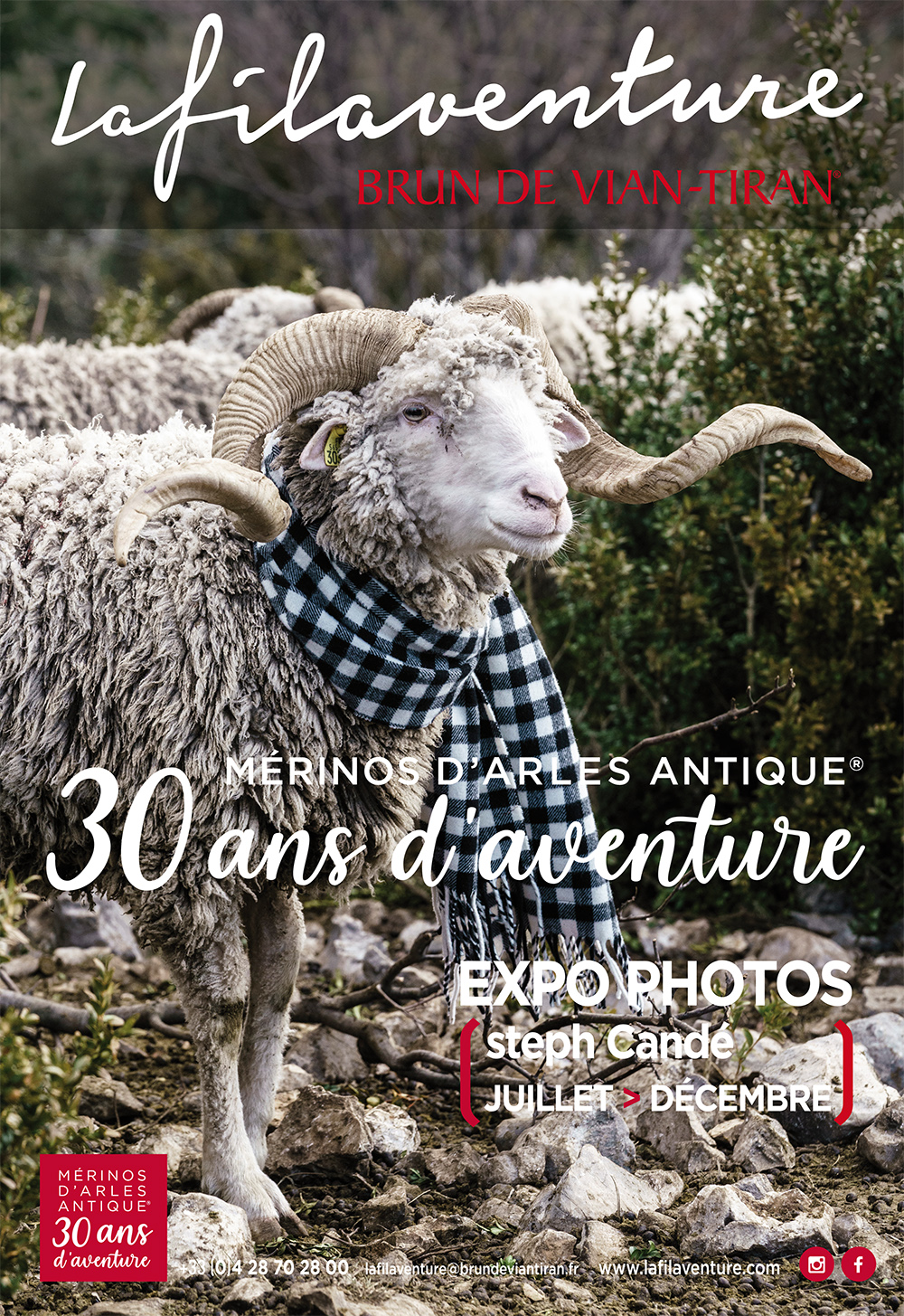 Merinos d'Arles Antique®
A 30-year adventure
Thirty years ago, Pierre Brun, 7th generation to manage the family company, asked Claude Gutapfel, a wool merchant and specialist in our local wools, to try to find true Merinos d'Arles Antique® sheep. The very fine, soft wool of this breed, originally sought by Louis XVI, had lost its fineness during the 20th Century. After seven years of searching, a flock belonging to the now-deceased André Eychennes was found. Its wool rivalled cashmere in fineness! Other sheep breeders took up the challenge of improving their flocks with rams and ewes bearing this super-fine wool. Today, Merinos d'Arles Antique® wool is recognized as the finest in Europe. It is produced by 15 breeders exclusively for our Brun de Vian-Tiran factory.
The photographer Stef Candé is a specialist of nature in its extremes. On photo shoots for major brands, he has worked in the harshest of conditions, on steep tracks and even vertical cliff walls. For Brun de Vian-Tiran, he has captured the contrasts between an arid, rocky environment and the softness of our textile creations. Here, he has immortalized Merinos d'Arles Antique® lambs, ewes, and rams in the landscapes and sheepfolds of Mount Ventoux and the Alpilles ranges.
Thanks to Pascal Nalin, wool merchant, and to Aimé Montagard and Luc Bourgeois, sheep breeders.
Une entreprise du Patrimoine Vivant